You asked, we listened. We're delighted to introduce London as our newest internship destination. London is the UK's premier city, it has a long and illustrious history, and it's a location that will add tremendous value to our interns professional credentials. There's many factors which have come together to make London a leading city on the world stage, we're going to try and break them down for you here:
1. The Cultural Landmarks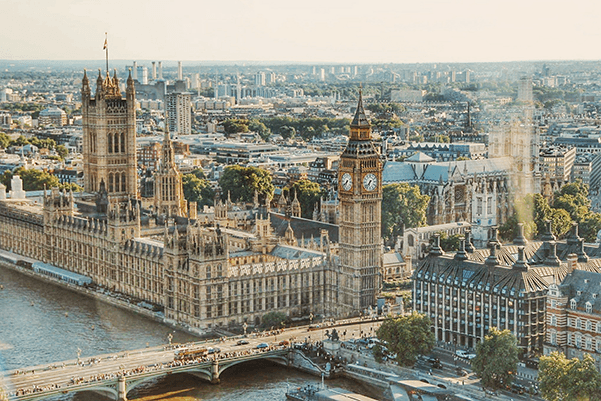 London's ancestral roots can be traced back to the Roman invasion of AD 43. That's over 1,900 years of history in the city, most of which remains intact. Many iconic buildings constructed in the early Medieval period are still widely used today. Westminster Abbey, is a must-see Gothic cathedral which rose to prominence as a burial ground for members of the royal family, most notable King Edward I in 1066. Another prestigious landmark is the Tower of London. Construction of the tower began in the year 1078, it's a site where one king and three queens have met their demise. Today, it is most notable for housing the illustrious Crown Jewels. Also, arguably London's most recognizable building, Westminster Palace and Elizabeth Tower (also known as Big Ben) was constructed in 1016 and is still used today by Members of Parliament to debate and create the rule of law.
For a glimpse into the Tudor era, head to Shakespeare's Globe, an exact replica of the famous venue which hosted the famous poet's greatest works. The theater is a popular venue to enjoy many high-end stage productions. A defining monument to the Early Modern period in London is Buckingham Palace. First constructed in 1703, the palace continues to serve as residence for the royal family. The changing of the guard ceremony at the palace is not to be missed. Free to watch, it usually begins at 11am and lasts for 45 minutes. London's famous Tower Bridge was constructed in 1894 and continues to epitomize Victorian London architecture.
2. Sports Heaven
If you're a sports fan, London is for you. The city's metropolitan area is home to Wembley, the national football stadium; Twickenem, the national rugby stadium; Wimbledon, the world's most famous tennis arena; and Lord's, the national cricket ground.
London has hosted the Olympic games a joint-record three times. The city is also home to twelve professional football clubs, 5 of which currently play in England's first division. If you're an NFL fan, London has hosted a fixture between two franchised teams every year since 2007. A new contract was signed to host a fixture annually at the newly built Tottenham Hotspur Stadium until the year 2028 London has also been touted for the league's first international franchise, with the potential aim of being founded in 2021.
3. The London Effect on Career Progression
London is at the forefront of innovation in the financial, tech, and professional services industries. These three career fields combined account for 69% of all jobs in the city. Having a London based internship on your CV/resume in one of these fields will impress future employers more than a similar internship in a place with less pedigree.
Not to mention, the learning experience and industry insight you'll gain from working in a company that follows the global best practices set by the city. Other exciting opportunities in London, include the Entrepreneurship and Startup space. In 2019, London had approximately 1,000 new startups founded in the city, a rate of over 19 per week. Many of which specializing in exciting industry disruptive products which have the potential to redefine their chosen market,
4. Entertainment
London is an exciting place primarily due to its work-life balance. There is always something happening in the city and something to see. London's iconic O2 Arena routinely has performances from the world's leading artists. London's west-end rivals that of it's New York counterpart with many critically acclaimed shows preforming long-haul stints in its theaters. Whilst the art scene in the city is unparalleled. The world-famous Tate Modern contemporary art gallery is home to the works of many famous artists and thought provoking exhibitions, it's also completely free to enter.
5. Diversity and Travel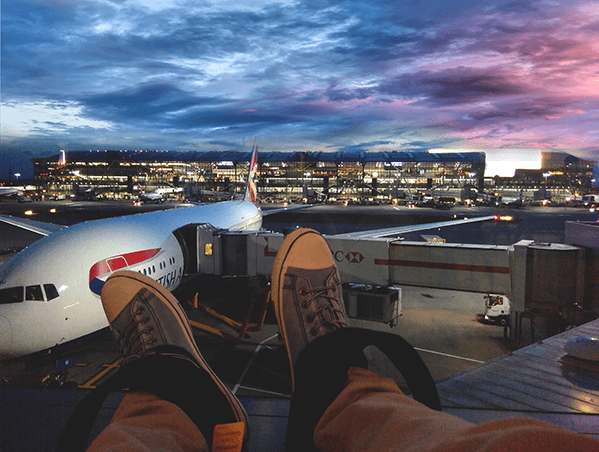 What truly makes London special is the people. It's a diverse ecosystem that welcomes everyone that comes into its orbit. Government census data shows us that 39% of the city's employed staff were born outside of the UK, and over 100 different languages are spoken daily in every borough of the city.
Part of the reason for London's diversity and culture of inclusivity is the city's unparalleled transport network. London has four international airports, 18 train stations, and is connected to France via the Eurostar tunnel. Travelling to the UK's neighboring European countries could not be easier. Due to proximity most destinations can be reached within one hour and thanks to the plethora of budget airlines operating in the city, can be done cheaply too.
There's plenty more reasons to intern in London than the one's listed here. Don't miss the opportunity to discover your own. Apply now and you can be one of the first participants to touch down in London this summer!