new hotels are set to open in Vietnam in 2018
---
High demand has led to 8 further hotels planned for 2019 and 10 more planned openings for the following years.
World Heritage sites are located in Japan.
---
Tourists travel to Japan to see both cultural heritage sites and natural landscapes such as Mount Fuji
Recently, CRCC Asia interns have been involved in the following projects:
Marketing and Advertising
Marketing the hotel to European travel sites and organizations through adverts and newsletters.
Operations
Processing bookings, cancellations and guest inquiries on the reception desk.
Content Management
Managing the creative English content of the hotel website, including video summaries and photo journals.
Catering
Beverage and food management, responsible for coordinating activity in the kitchen and restaurant.
Sample Company
Specialism: 
Luxury Hotel
The hotel is situated in the center of Beijing along the West Chang An Avenue close to some of the city's biggest landmarks, such as Tiananmen Square, the National Center for the Performing Arts, the Forbidden City and Working People's Cultural Palace. The hotel is culturally very Chinese.
Guests will be treated to Chinese style hospitality and interns will be rotated around different areas of the hotel including reception, administration, management and food and beverages.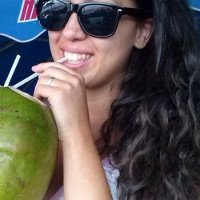 Stefania del Giudice
Hospitality
---
Università degli Studi di
Elizabeth Shabada
Hospitality
---
Ryerson University

Luca Buonaccorsi
Hospitality
---
Università di Pisa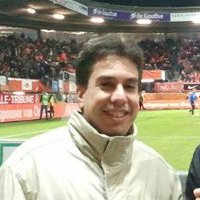 Dimitris Efthyvoulou
Hospitality
---
Rotterdam School of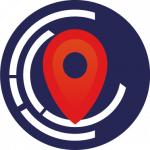 Chinese tourists are flocking abroad. With higher earning power, more Chinese people are visiting places such as the UK and Australia for tourism.

"Omotenashi" is a term in Japan signifying the traditionally correct way to treat a guest, and is the guiding principle for much of the country's hospitality industry.
Chinese people take pride in their hospitality. Foreign guests can expect a Chinese style service including large banquets and warm, welcoming treatment.

Manchester is home to a number of historical attractions and close to beautiful natural landscapes such as the Peak District.
---
"My internship in Shanghai has also influenced me to direct my career path towards sales and marketing – a long way away from my science background. Since returning to Melbourne, I have also decided to undertake formal education to learning Chinese as a second language for personal development but also to broaden my job opportunities in the future."

"Interning in Tokyo challenged me 24/7 day to night. From trying to nail down my transit routine to adjusting to my workplace, I was always in a hurried state of learning, growing, and adapting. I truly owe my success to my coworkers for being so helpful and patient with me throughout my internship. They treated me as their own, even taking me out to lunch and exploring the city. Looking back at my time in Tokyo, I realize how much I've grown as both a professional and global citizen. I've gained international working skills and cultural perspectives from simply maneuvering through Tokyo's dynamic streets. It's quite impossible to write down everything I've learned, but I do know that because of this internship opportunity, I've grown to become a more globally aware individual than I was two months ago"
---