Travel & Tourism Internships
domestic tourism trips per year
---
Improved transport networks have boosted this figure up from 695 million in 1998.
surge in tourist arrivals in Vietnam
---
Figures reached as high as 1.04 million in July 2017.
Recently, CRCC Asia interns have been involved in the following projects:
Data Collection
Researching and generating opportunities for partnerships in the travel sector by collecting data on relevant foreign travel companies and arranging meetings.
Marketing
Creating a marketing blog and newsletter resource on travel events and activities in China, adding content and tracking its effectiveness.
Business Development
Assisting with business development for a travel company in English-speaking countries, including US, UK and Australia.
Sample Company
Specialism: 
Travel Agency & Event Management
The company is the largest travel company in China and is listed on the Shanghai Stock Exchange. They deal in domestic and international travel as well as conferences, exhibitions, and high tech development.
CRCC Asia interns will work for the company's China travel depot which is the biggest flight ticket provider in China.  They were established in 1997 and now have over 25 offices throughout China.

Yvonne Wilkie
Tourism & Travel
---
University of Aberdeen
Lucie Brown
Tourism & Travel
---
Durham University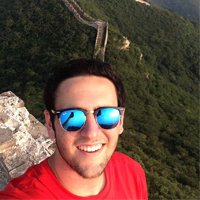 Andrew Waters
Tourism & Travel
---
University of North Carolina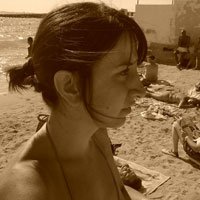 Erica Fabrizio
Tourism & Travel
---
Università La Sapienza di Roma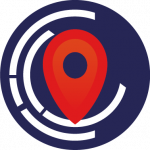 In a bid to attract 20 million tourists for the 2020 Tokyo Olympics,  the government is planning to upgrade airports and seaports, as well as improve access to national parks and cultural attractions.

With strong GDP growth and rising domestic disposable income, Chinese tourists have been identified as a "hot commodity" by international tourism boards.
Vietnam relies a lot on their tourists for economic stability, while the rest of the world is suffering from the economic downturn, the Vietnamese economy and tourist industry continue to flourish at an impressive pace.

China is the third most visited country in the world. The number of overseas tourists was 55.98 million in 2010. Foreign exchange income was $45.8 billion, the world's fourth largest in 2010.
---
"It was a really great experience and also one to learn about what it will be like in a new workplace. Often you are not going to just get the dream job that you want right off the bat. It will be a while before you find the place that's right for you and it is a great time to learn about where you think you fit in. I would definitely recommend this Program to anyone who is looking for travel and also practical experience in a foreign workplace. In an environment such as Shanghai you are going to get to experience some amazing tourist attractions, while also getting a chance to fit into a new culture and society. It is a great thing for resumes too and people will want to see all of the knowledge you have gotten from traveling abroad."
---