CRCC Asia is headed to the NAFSA Annual Conference May 27th-31st.
CRCC Asia's US, UK, and APAC offices are excited to come together in Washington, D.C. to strengthen our university partnerships and to meet the attendees.
Are you a NAFSA 2019 attendee? Want to meet during the conference? Schedule a meeting with our team below.
Find CRCC Asia at Booth #309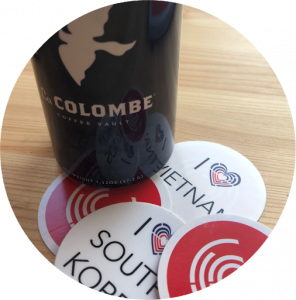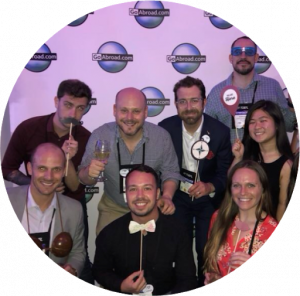 Learn how we can support your international internship needs in Asia with standard and faculty-led programming.
CRCC Asia Team Attendees at NAFSA 2019
Leadership Team
Daniel Nivern, CEO & Co-founder
Edward Holroyd Pearce, CMO & Co-founder
Megan Swanick, Director of Institutional Relations
Rachael Criso, University Partnerships Senior Advisor
University Partnerships Team
Shaun Butcher, University Partnerships Manager – UK/Europe
Jillian Low, Head of University Partnerships – Americas
Kyle Pace, University Partnership Manager – Americas
Jessica Rutkowski, University Partnerships Associate – Americas
Board of Directors
Tom Kirkwood
David Armstrong
Admissions Team
Andy Radelet – Manager of Admissions and Visa Processing
Tyler Device – Admissions Advisor and University Partnership Associate
"Translating the Student's Study Abroad Experience to Enhance Employability"
Jillian Low, our Head of University Partnerships (Americas), is presenting alongside Max Olivero from Michigan State University on: Friday, May 31st at 8:30 AM.
11 out of 15 '21st century workplace skills' are gained through overseas experiences, but many students are  unable to identify and apply their global competencies to their professional development. This session will review exercises and support for students returning from their program, translating the experiences to future employment.
CRCC Asia Nominated for 3 GoAbroad Innovation Awards!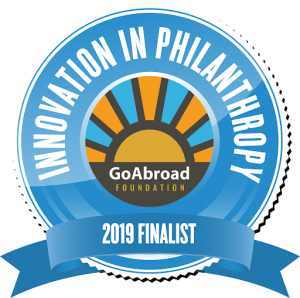 CRCC Asia: Social Responsibility Initiative: Connecting CRCC Asia Staff a World Apart Through Giving Back
Our Shanghai alumni, Tristin Warland from Pennsylvania State University has also been nominated as a finalist for best Innovative Student Video. Check out the other nominees and be sure to vote for your favorite student video below:
CRCC Asia will again host an evening reception. Be on the lookout for more details to come!
---