"Make sure you take two months because one month is not enough!" – Urussa Khan
Urussa Khan is in her final year studying Information Management for Business at UCL.  She went to Shenzhen between her first and second year of university. We met Urussa on campus at UCL and chatted about all things China, internships and post-graduation.
Urussa interned in China for 1 month at a technology company in Shenzhen.  Her main roles were to create a website for the start-up and also cover the marketing resources.
Urussa has found the internship experience has really helped her with job applications:
"I have had several job interviews and companies are always interested in international experience – it shows that you are determined and up for a challenge."
Urussa's CRCC Asia experience highlight was being taken to Hong Kong on a business trip.  Her Shenzhen host company attended a university event that organised Urussa and her colleagues to interact with other companies from all over the world. Not only that, she was able to visit another incredible city.
Urussa has stayed in contact with her old colleagues from her internship. They have offered her a job post-graduation and she is excited to have planned to go back and visit them this summer.
Urussa's advice:
"Always strive for any opportunity that will help you stand out from the crowd.  It is great to have the China experience on your CV.  And CV aside, I can say I lived in China on my own for a month which is pretty cool."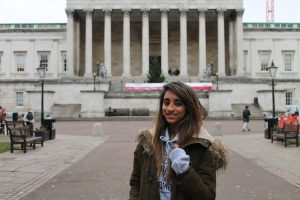 If Urussa's story has convinced you to apply for a CRCC Asia internship, APPLY HERE NOW
Written by Waverley Miller