In line with CRCC Asia's 5 Learning Objectives, we share how an International Internship can help to give your resume that added extra:

 1. Employability
Guaranteeing a job these days is becoming increasingly competitive.  Almost every company is asking for work experience! Companies are looking for students that have not only shown an interest in their studies, but that have also put their knowledge into practice through work experience. This is why we founded CRCC Asia!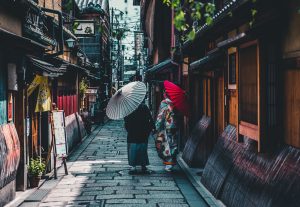 2. Cultural Agility
On a CRCC Asia internship, you not only increase your employability prospects, but can also demonstrate to employers that you are culturally agile. Being able to talk about your time abroad in an interview situation will not only set you out from the crowd, but it will also show that you have a global mindset!
3. Sector Specific Knowledge
It's always eye-opening to gain an insight into the real working environment.  Whether you are sure you're going to be a lawyer/marketer/engineer, or you have no idea what you want to do, we want to help you out.
We offer internships in 18 different sectors (including Business, Engineering, Legal and Charities Sectors) to enable you to build upon your existing experience and passions. See how a real-life company operates on the ground and get to grips with practical and transferable skills for your resume.

4. Country Specific Knowledge
Whilst completing an internship abroad, you have the chance to learn more about the country you are in, learn about the culture, the history, and explore the beautiful landscape. Traveling abroad also demonstrates your ability to push your own boundaries and expand your horizons.
Whether you choose to complete your internship in China, Vietnam, Japan or England, we are positive you will be impressed with the physical and historical attributes of your chosen destination.
5. Global Connections
Our final point is the amazing friendships you make along the way.  Whether it is colleagues from the host company, other CRCC Asia interns, or business individuals from the networking events, we are sure you will increase both your personal and business networks.  You never know what opportunities may arise when you have friends to visit across the globe!
If these CRCC Asia Learning Objectives have persuaded you to undertake an internship program, please click here to apply now!
Invest in your future today!