How does one of the the world's oldest and largest banks operate in a fast-paced and high-tech city such as Shanghai? We were invited to find out last Friday when Citibank opened the doors of their head office to CRCC Asia for a China Business Seminar. Read our diary of the day to find our what went on:


Our invite to CRCC Asia's exclusive tour of Citibank specified it was must for Finance interns, but that didn't mean we didn't also have a great turnout from our Law, Business, Marketing, and Media interns – all equally invested in developing their CRCC Asia 5 Key Learning Objectives! This week, our visit focused on Country and Sector Specific Knowledge.
Our day started with a power-walk to Citibank's grand offices in the heart of Shanghai's financial center and the famous city skyline – Lujiazui. Excited to see what the bank had in store for us, we headed up to one of the top floors to meet with Citibank representatives to learn more about the company.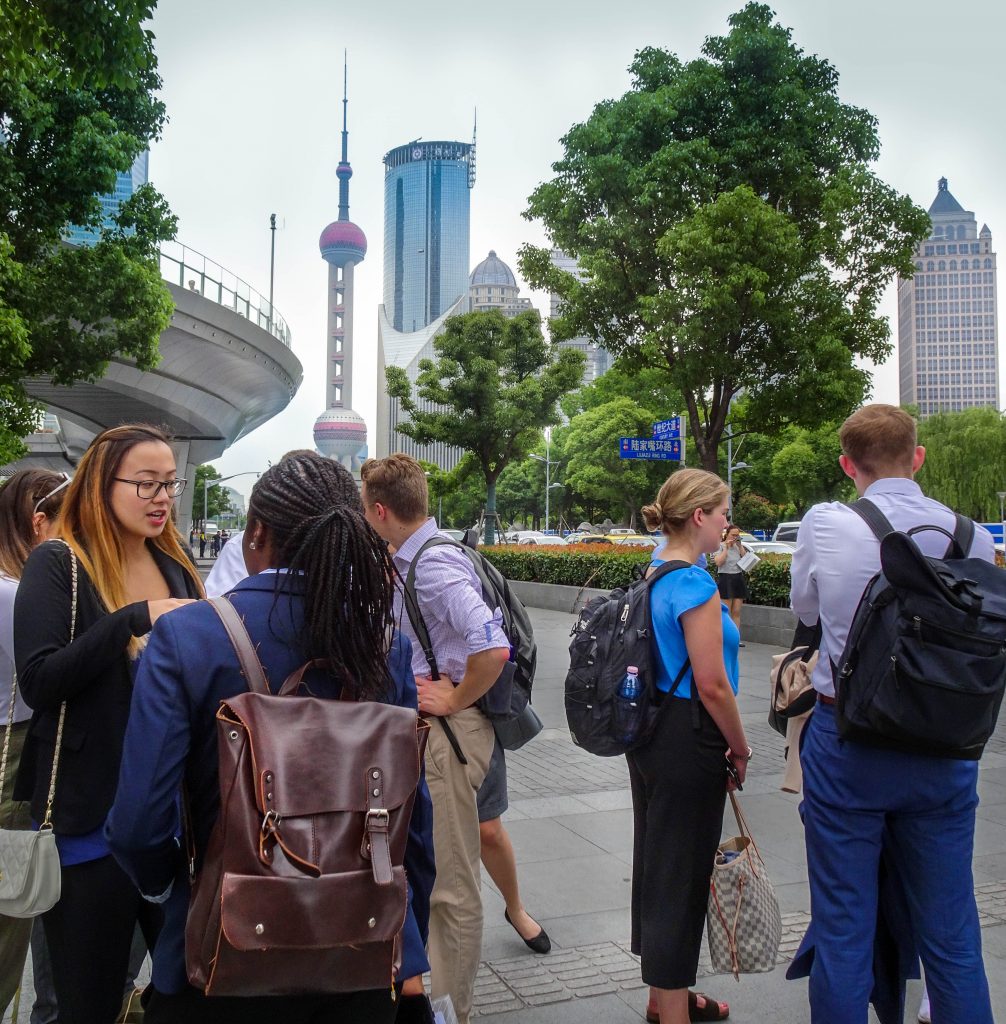 Citibank was founded in the early 19th Century and began operating in China in 1902. The bank has since expanded across the country. Key players in new technologies such as the ATM and online payments, the bank cemented itself on the world stage as one of the largest entities in the banking and financial world. With this in mind, we were fascinated to find out more.
Our interns were engaged from start to finish with the several topics covered by our hosts, including technology and economics and their impact on the world of banking. It was a brilliant opportunity to see a huge corporation's day-to-day operations as well as an in-depth Q&A session with Citibank's expert staff.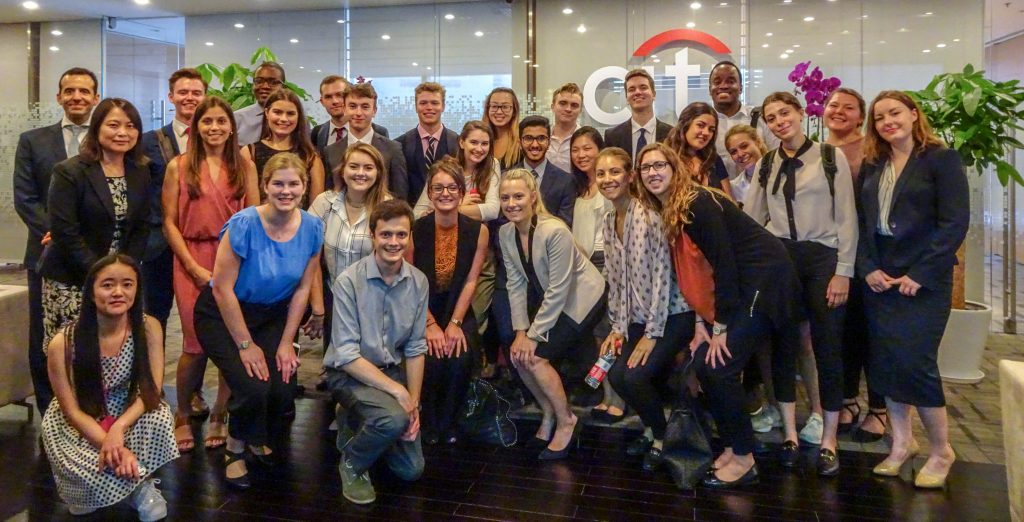 Of course, there was no better way to finish the day than with a photo shoot next to some of the world's most famous and eye-catching buildings! We're lucky that Shanghai boasts not only some of the world's most exciting companies, but also has an amazing backdrop to match.
We'd like to thank Citibank for hosting us and we are very much looking forward to our next China Business Seminar. Make sure you don't miss it – Apply for an Internship Program or browse our career fields now!