How an internship after graduation can launch you into your career
Everyone keeps banging on about the job market becoming increasingly competitive. So, how are we meant to differentiate ourselves from our fellow graduate peers and "stand out from the crowd"? Quite simply, secure an internship after graduation!
Let me introduce myself: I'm Waverley Miller, one of the UK Admissions Managers at CRCC Asia's London office. I was born and raised in Edinburgh and decided I would attend The University of Edinburgh to complete an International Business with Chinese degree. This allowed me to undertake a year abroad at Peking University in China's capital, Beijing.
After 4 years at university, I graduated in July 2017. I was suddenly thrust into the unknown of the working world. I had a fantastic summer planned but by September 2017 I was left worrying: What do I do next?
I quickly realized one of my favorite courses at university had been Marketing and I found plenty of marketing jobs on offer! But with no experience in the marketing sector, I was struggling.
Scrolling through different online job boards, CRCC Asia seemed to appear quite a lot! I thought about doing an internship in China through the company, but already doing a year abroad and completing an internship in Hong Kong, I decided why not look internally into the company.
I was excited to find a vacancy for a marketing intern in the CRCC Asia London office. Next thing I knew, I was heading down to London to meet the team and start a 2 month internship!
During these 2 months, I discovered what it was like to work in a small business environment. I was given a range of opportunities, including creating marketing brochures, managing content creation, attending networking events, and working with alumni to name a few!
I really do feel that my experience exemplifies the opportunity and skills (both hard and soft) that you can gain from an internship after graduation. 
ALSO READ: How living, working and interning in China Changed My Life. 
So enough about me, why should YOU do an internship after graduation?
Maybe you don't know exactly what you want to do, or which industry, role or job title you are going to be most interested in. Let's be honest, there are so many jobs out there that we don't even know exist.

Maybe you do know what you want to do, but you are not ready to settle down into a full-time job. An internship is a great way of gaining more knowledge after graduation in your industry of interest.  It will provide insight into working as a full-time employee without committing to a graduate scheme or entry level job.

You have just been in the same city for 3, 4 or even 5 years for university. Why not explore what else and where else you can work and live (whilst also travelling after graduation!). Doing an internship abroad, really gives you the best of both worlds – living and working in another country, whilst also exploring, travelling and learning about a different country and culture.

You might be looking for something unique on your CV.  An internship abroad is a great way to kick-start a range of new skills and experience to add to your CV.  A QS Global Employer Survey Report found that 60% of hiring managers and CEOs value international experience, and what's more, both CRCC Asia and your host company will provide you with a solid reference to secure that dream job.

You are looking for tangible examples to give in job interviews. Being able to describe working in an office environment, discussing the global connections you have made and explaining that you are adaptable and flexible to different cultural and social norms. These skills are crucial for international companies and will make you more attractive to hiring companies. You can even offer knowledge to them on doing business in China, Japan, Vietnam, South Korea or the UK!
So, those are just some of the reasons we think that you should consider an internship after graduation.
Where can I go on an internship?
We have 9 different programme locations (mainly in Asia).  Our longest running programs from 2008 are in China (Beijing, Shanghai and Shenzhen). But by popular demand, we have since opened locations in Manchester, Ho Chi Minh City, Seoul, Tokyo, and Osaka.
This internship experience will truly launch you into your future career. Whether you want to get a "foot in the door" into the Asian workplace (30% of our interns are offered full-time work with their host company after completion); gain knowledge to bring back to your home country; explore Asia and travel; or add and differentiate your CV from your peers, you will finish your internship experience with a multitude of skills, experience and expertise.
ALSO READ: For more information on where to intern, read our Admissions Advisors Tyler Device's insights on the most strategic locations for an internship abroad in 2020. 
But, how do I go about applying for an internship after graduation?
CRCC Asia offers everyone the opportunity to gain work experience – whether you are a school leaver, student, recent graduate or mature candidate looking for a career change! You can apply here, by filling in our short online application form – and you can read more about the application process in our FAQs section here. 
So, waste no more time! Apply for the most unique and exciting adventure to boost your global employability, truly stand out from the crowd, but to ultimately kick-start your career after graduation.
It's your future, invest in it.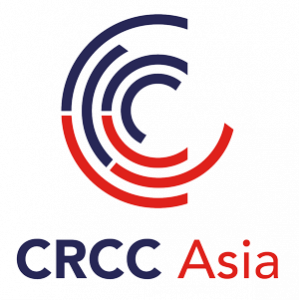 Waverley Miller
Admissions Advisor at CRCC Asia