You could secure an internship in China during summer 2020 thanks to the Generation UK Programme – a British Council flagship scheme that is supported by all four regional governments in the UK. CRCC Asia is the exclusive provider of the programme in Beijing, Shanghai and Shenzhen.
A great working experience is only part of the adventure during the programme. You'll only be in China for two months, so it's important that you utilise your time outside of the office in order to get the full programme experience. To give you some ideas, we've reached out to previous Generation UK participants and asked them for recommendations on how to best enjoy China.
Travel
China is a huge and diverse country! We urge you to take the chance to explore as much of it as you can. Our sister company, the Dragon Trip, offers an amazing 21-day tour around China that you can begin after your internship ends. Below are examples of places our participants have been to – hopefully this will give you some travel inspiration!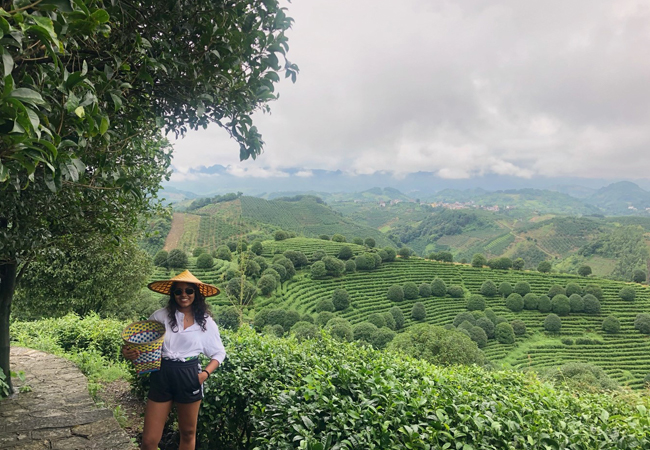 "I was intent on discovering some more of China while I was out there and so I organised trips to Beijing, Yangshuo and Xi'an with other Generation UK participants. Being able to say that I have been to the Great Wall of China, experienced monsoon flooding and seen the Terracotta Warriors are only a selection of the memories I have made for life." Nichol Yesuthasan – Shanghai – Legal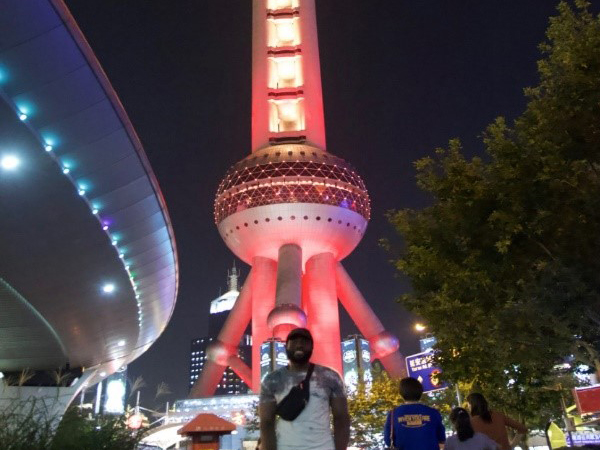 "During Golden week another intern and I went to Shanghai, the city where the Chinese Communist Party was born, from the 2nd to the 7th of October……We spent the 6 days visiting the main tourists' attractions such as the Oriental Pearl Tower, going to the top of the Shanghai Tower (2nd tallest building in the world) and visiting the Shanghai Science & Technology museum. The view from the top of the Shanghai Tower at night was breath-taking as all the surrounding buildings including the Bund was lit up with flashing lights." Donald Harmitt – Shenzhen – Healthcare & Pharmaceuticals
Explore your city!
You don't necessarily have to leave your city to find incredible things to do. Each of our Chinese destinations are home to over ten million people! That inevitably means there is lots to explore…
"Towards the end of my time in Beijing I went on a road trip with some of my Chinese friends to Jiankou Great Wall, and afterwards they took me to a spa. From everything I experienced in China, the spa was definitely the most unique experience I had, one that at first I felt very uncomfortable with but soon came to really enjoy it." Jordan Watson – Beijing – Computer Science & IT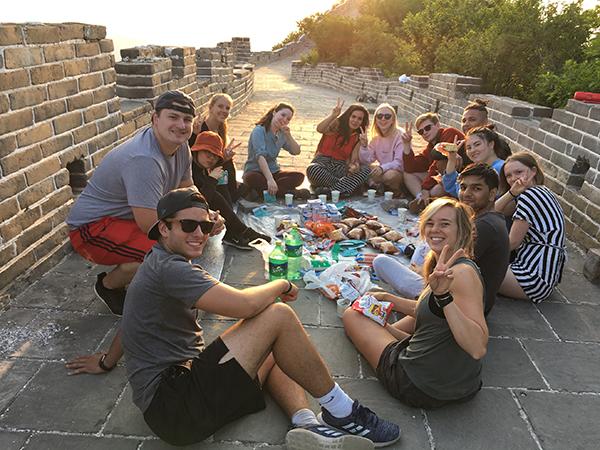 "I relished the opportunity at being able to visit all the tourist sites in Beijing. It was fantastic to see the Forbidden City and Tiananmen Square as well as the Summer Palace and Temple of Heaven. However, camping on the Great Wall is an experience I'll never forget. I have never seen something so beautiful as the sun setting over the seemingly never-ending wall." Charis McKeown – Beijing – Green Technology, Sustainability, & Environmental
The That's magazine franchise has a dedicated edition for each of our cities. Using these magazines you can keep up-to-date with all the latest events, the newest restaurants and the most happening hotspots.
Community Day
At CRCC Asia, we pride ourselves on the commitment we have to the improvement of local life in all of our locations. As part of your internship programme, you'll participate in at least one community outreach event. These allow you to give back to the countries and communities you'll be living and interning in for 2 months.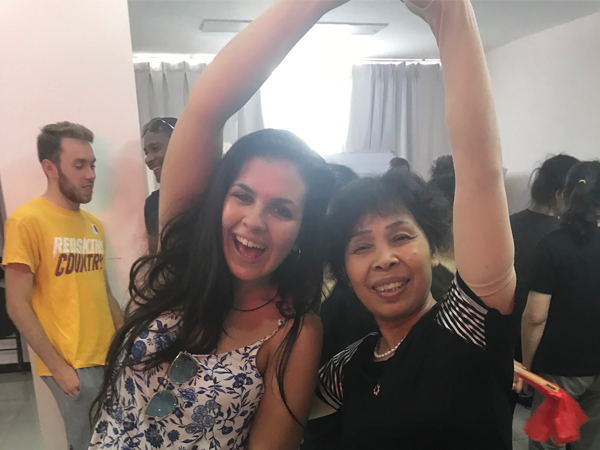 "Another of my highlights was the community day where we spent the morning dancing and chatting with a group of older ladies. Although we spoke barely any Mandarin and they spoke no English, we still forged a connection, laughing and smiling as we tried our best to understand each other! This has truly taught me that you don't always need words to connect with people!" Charis McKeown – Beijing – Green Technology, Sustainability, & Environmental
Mandarin Lessons
As part of the Generation UK programme, all interns have Mandarin lessons that will help you get down the basics and communicate with the locals. While Mandarin isn't an easy language to learn, it's certainly a rewarding one and the locals will be very appreciative of even the tiniest effort to speak with them.
"Learning Mandarin (or attempting to) has been a rollercoaster of highs and lows, new sounds and intonations, all packed into the fast-paced lifestyle of Beijing. Since I have left, I can say much more than the standard nĭ hăo and hope to continue learning more Mandarin alongside my academic studies." Danielle Koku – Beijing – Business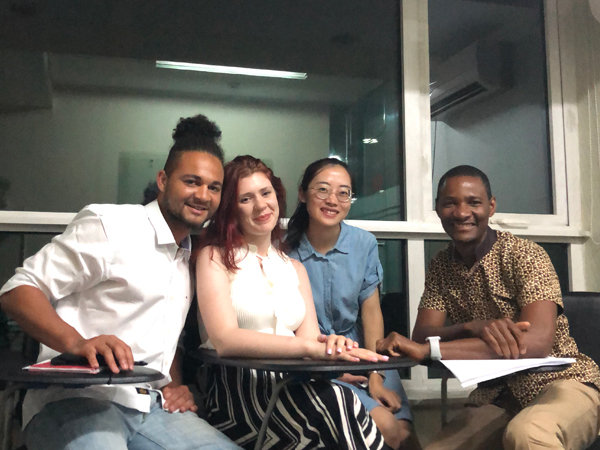 "Since returning home I realised that learning Mandarin was one of the areas I enjoyed most about the programme, and I want to continue learning through an evening course at university." Charlotte Marlor – Beijing – Business
Business Events
Every month, our location teams organise business events where local business leaders come and give presentations and talks to all our interns. These seminars allow interns to grasp the reality of running a business in China, as well as allowing them to create connections with said speakers. See below what one of our participants had to say about the seminar he attended.
"His speech was filled with wisdom from start to finish with the many experiences he's had in China over the 30+ years he has been there. Robert highlighted how speaking Mandarin and having a deeper understanding of the Chinese culture goes a long way. He has interacted with the highest of statuses in China and due to his fluency and understanding of the culture he has managed to secure countless agreements and relationships. This has encouraged me to try and learn mandarin or another language more intensively in my spare time as this opens many more opportunities." Donald Harmitt – Shenzhen – Healthcare & Pharmaceuticals
They're so many adventures waiting to be had whilst on the Generation UK programme with CRCC Asia. The deadline for applications is the 13th of January 2020; make sure you apply now so you don't miss out!