Mumbai, the nation's financial hub, is a city that never sleeps and provides limitless prospects for professional and corporate advancement. Mumbai, a cosmopolitan city with a population of over 18.4 million, draws visitors from all over the world. Because of the city's variety, the CRCC Asia Internship Program is the ideal method to discover and advance both professional and personal aspirations. In addition to its benefits for business, Mumbai has a thriving arts and entertainment scene. Many who reside there find it to be quite enticing because of the city's perfect ambiance, which is similar to New York in that it is constantly alive, bustling, and on the go. Many chances for exploration and cultural immersion are provided by its busy alleys lined with food stalls and street markets as well as by its historically noteworthy architecture. Also, there are other events held throughout the year to keep interns occupied and provide them a chance to see Mumbai's rich cultural legacy.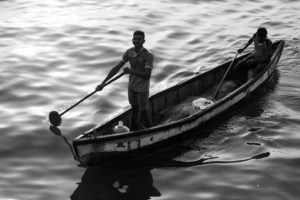 Another must-experience for interns is the street food in Mumbai. While upscale eating establishments in metropolises can be pricey, the city's superb selection of street food treats will not only entice interns with their flavors but also be affordable. Interns seeking both professional development and cultural exposure will find a wealth of options in Mumbai, the interns have the opportunity to work in a multicultural metropolis with countless prospects for growth and development. The internship program also gives participants the chance to explore Mumbai's vibrant entertainment scene, delicious street cuisine, and rich cultural history.
What Mumbai offers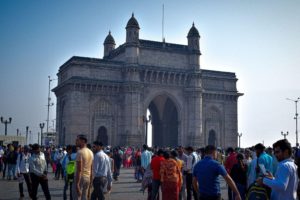 Compared to other cities in India, Mumbai is relatively safe. The city is well-lit and has a different vibe at night. Women can venture out in the wee hours without fear. Additionally, properties in Mumbai are constructed with safety features in mind, making both residential and commercial properties safe. Mumbai is an artistic hub of the country, offering a platform for artists to showcase their creativity through various mediums such as painting, singing, dancing, and acting. The city boasts iconic theaters like the Prithvi Theatre and the Jehangir Art Gallery. The yearly Kala Ghoda festival is a testimony to the city's love for art and theater.
Mumbai's beaches and sea-facing properties are the perfect antidote to the bustling city life. Juhu Beach, Girgaon Chowpatty, and Marine Drive are popular spots where people come to relax and unwind. Luxury homes in areas like Worli, Bandra, and Juhu are in demand due to their breathtaking sea-facing views. The monsoons in Mumbai are nothing short of magical. The city loves rain, and hot chai and pakoras are everyone's favorite indulgences during this time. From the CEO of a company to an employee, everyone equally enjoys the monsoons.
Mumbai is a city of opportunities, harmony, and magic. The CRCC internship program in Mumbai is an opportunity to experience this unique city and all it has to offer. Apply now and begin your unforgettable Mumbai journey!