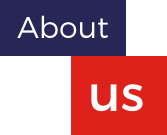 programs
---
comprising internship, travel and study components
program participants
---
from more than 150 countries
international offices
---
spanning across the globe
---
---
Directors: Founded by Oxford and Cambridge University graduates, Daniel Nivern and Edward Holroyd Pearce
Naming: China Recruitment Ltd (CR) and China Consulting Ltd (CC) merged in December 2008, leading to the formation of CRCC Asia
---
Our Services
We provide award-winning international internships, study, travel and consulting services.
As the leading provider of international internships, we work with over 600 companies in Beijing, Shanghai, Shenzhen, Tokyo, Ho Chi Minh City and Manchester to provide students and graduates the opportunity to further their personal and professional development in a dynamic, international setting.
All of our Programs allow participants to gain insight into global business culture, meet industry leaders and build business networks. Our Consulting services link international and Chinese companies by offering strategy recommendations, due diligence and practical advice.
---
CRCC Asia has offices in Beijing, Brisbane, Ho Chi Minh City, London, Manchester, Philadelphia, Shanghai, Shenzhen and Tokyo.
Company History
In 2009, CRCC Asia was incorporated in the United States. In 2010, CRCC Asia was runner-up in the British Business Awards Most Promising New Business in China and later in the year, CRCC Asia won the Cathay Pacific China Business Award for fostering links between China and the international community.
In 2011, CRCC Asia opened new offices in Shanghai and San Francisco, expanding its operations both in China and globally. In 2012, CRCC Asia won the British Business Awards Entrepreneur of the Year Award and opened an office in Brisbane, Australia, making CRCC Asia a leader in both the European and Asia-Pacific markets.Due to increasing demand and interest in the international internships and programs, combined with the rise of a number of international business cities in China, CRCC Asia expanded China operations with offices and a new program in Shenzhen in 2013. We later added Tokyo, Manchester, and Ho Chi Minh City to our Program options.Today, CRCC Asia has had over 7,300 participants on our international internships and programs and has announced new locations in Osaka and Seoul.
Our Values
CRCC Asia believes in maintaining the highest level of commitment to its core values:
A commitment to people
Success depends on the quality of the people around you. Whether it is our international teams, our clients, our trainees or our interns, we pride ourselves in attracting the best people and bringing out the best in them.
A commitment to professionalism
Throughout every aspect of our business, CRCC Asia is committed to upholding professional standards and absolute integrity. This encompasses our international relations and our commitment to providing exceptional service.
A commitment to global partnership
We believe in a global future and we are committed to building international connections that will shape tomorrow's business landscape. Our dedication is proven in our three core businesses, all of which forge unique links between our interns and the global community.