International Business Internships
of the World's top companies are in Japan
---
only second behind the United States.
million young people in Vietnam
---
making it one of the top retail markets in the World.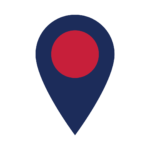 Business is a thriving career field across our Program locations, with popular business destinations including Ho Chi Minh City
Business across our Program Locations
China has huge export activity. Since China joined the World Trade Organization in 2001, it has consistently enjoyed double digit year-on-year export growth rates. It has now overtaken the US as the World's biggest trading nation in value of exports and imports.
With political stability and economic growth, Vietnam has received honorable titles in recent years such as Tiger State and Next Eleven.
China has 4 of the top 10 companies in the world (Fortune Global 500 – 2022): State Grid, China National Petroleum, Sinopec Group and China State Construction Engineering. Learn from industry giants during your international business internship in China.

Oral agreements in Japan have as much weight as contracts. This is because Japan has a relationship-driven society, it is the quality of relationships in business that will determine events rather than legal necessities. Our alumni tell us that this is the type of unique knowledge and experience that is the differentiator on their CVs for years to come.

China is not just a manufacturing hub. The new 5-year plan will aim to shift the economic focus from export driven to domestic demand driven.
Business Internships: Host Companies & Example Projects
We take time to build our host company networks to ensure that we can connect interns with high-quality business placements worldwide. For this reason, we don't disclose host company names here on our website. Nevertheless, that doesn't mean we can't give you a taste of the opportunities on offer!
Video app in Tokyo
This app serves an up and coming market by providing tools, tech and guidance for video editing and filmmakers. For those interested in the Japanese entertainment and tech industries, this will be an ideal business internship to develop your knowledge of key industry factors in Japan including virtual YouTubers.
Example intern tasks
Business interns will be researching the market and supporting the Sales Manager with reports and meetings. However, their experience doesn't stop there. They will also be required to work closely with the Product Manager in thinking of product ideas and creating product roadmaps. Business interns here will be expected to be organized and be able to handle tasks across departments.
Keep up to date with our latest Business blogs
---
"Studying overseas already, I market myself as international material – my goal and dream is to work internationally. Through this experience, I am learning what this international working environment looks like."

I learnt a lot of skills that I didn't have before, and also lots of opportunities for work. I am able to come back and work for my company in the future. I am definitely considering it."
---