Computer Science & IT Internships
of students in the APAC region want coding on the school syllabus
---
is the amount of mobile-cellular subscriptions in Asia
---
The global total stands at 6.8bn, meaning that Asia alone accounts for over 50% of all mobile-cellular subscriptions.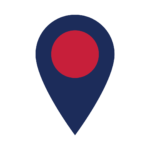 We offer Computer Science & IT internships in Asia's biggest digital communities
Beijing and Shanghai are major tech hubs in China, with a wide range of tech companies and startups in fields such as artificial intelligence, biotech, and fintech. These cities are home to companies like ByteDance (the parent company of TikTok), Xiaomi, and DJI.

There are more than 20 Asian programming languages – including Changjo (Korean), Dolittle (Japanese), and PerlYuYan (Chinese)

Since 2020, coding is mandatory in Japanese elementary schools
Vietnam's technology is rapidly growing alongside its economy, online ordering and sales have been rising at an extremely fast rate. Technology has been helping Vietnam stay interconnected and has helped their e-commerce rise

China is currently leading the world in supercomputers. The Sunway TaihuLight has a processing speed of 93 petaflops. At its peak, the computer can perform 93,000 trillion calculations per second
Computer Science & IT Internships: Host Companies & Example Projects
We take time to build our host company networks to ensure that we can connect interns with high-quality placements in the global marketing industry. For this reason, we don't disclose host company names here on our website. Nevertheless, why not check out some of our example placements below?
Blockchain research and development in Ho Chi Minh City
This host company focuses on blockchain finance solutions, assists with blockchain development projects, and also publishes research into the field.
Example intern tasks
The successful candidate will assist with research and support on the company's projects and also be expected to conduct research on the blockchain and cryptocurrency industry along with upcoming Initial Coin Offerings (ICOs). The intern should have a general understanding of cryptocurrencies, but will likely gain a wealth of knowledge via their research projects in one of Vietnam's most exciting cities.
Read up on our latest Computer Science & IT blogs
---
"I gained so much knowledge and life experience being part of the Shanghai Internship program through CRCC Asia. I always dreamed of coming to China and I started studying Chinese in high school. I was fortunate to have the opportunity to combine my travel in China with a professional internship program that gave me depth and knowledge about Chinese business. I completed an internship at a leading AI/Blockchain company in Shanghai. I developed an advanced skill set I can apply to future jobs including problem solving, business and data analysis, communication, and writing skills. In addition, I visited several highlights around Shanghai and took several weekend trips outside of the city. I took the high-speed train to Beijing, flew to Xi'an, and took the train to Suzhou, Zhouzhuang, Hangzhou, Nanjing, and Zhuji. Each trip was amazing and expanded my cultural and world knowledge. I highly recommend this type of program for anyone interested in experiencing China while gaining cultural immersion in the workplace. Of course, it was a little nerve wracking to arrive in a foreign place and experience a new living situation, new food, new people, and a foreign culture and language. My advice is to take advantage of seeing as many new things as you can and meet many new people. Just say "yes" to new experiences and don't look back! I have developed many long-lasting relationships while in China and will treasure the memories from my travel adventures in this beautiful country."
---