Creative, Design, & Fashion Internships
the number of Chinese students studying design in 2017
---
The number of Chinese students studying design in 1978 was just
1,000
Asia's record-breaking fashion sector valuation in 2019
---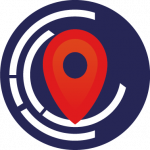 We offer creative, design, & fashion internships in a number of famous cities – including Manchester, Mumbai and Seoul.
At the height of the industrial revolution Manchester was dubbed 'Cottonopolis' – as the city was responsible for processing a third of the world's cotton for its textile industry

There are over ten different variations of the Japenese Kimono, each worn to mark different occasions and social events, including weddings and funerals

Rivaling Paris and Rome, the Seoul fashion week is held annually each October. The event celebrates the latest in fashion and textiles from Asia's most renowned designers

A sari is the national dress of India. Its origins can be traced back as far as 100 BC, with documented statues appearing to be wearing the garment
Bollywood is often seen as the little brother to Hollywood but in actual fact the Indian counterpart produces a lot more films annually. In 2012, Bollywood released 1,602 films compared to only 476 U.S. produced films

Graphic novels, knows as manga, are widely enjoyed by both children and adults in Japan. Manga makes up 40% of all publications sold in Japan

The APAC region is the largest video game market in the world. Revenue from video game sales in the region amounted to 71.4 billion USD in 2018, more than double that of the second largest region

Photography is booming across East Asia. As a sign of respect it's very common for locals to approach tourists and ask them to pose in photographs with them
Creative, Design, & Fashion Internships: Host Companies & Example Projects
We take time to build our host company networks to ensure that we can connect interns with high-quality placements in the global marketing industry. For this reason, we don't disclose host company names here on our website. Nevertheless, why not check out some of our example placements below?
Fashion brand in Shenzhen
This host company is a global brand, its clothes appearing in retailers such as Urban Outfitters stores and a variety of online marketplaces. Best known for their stylish men's and women's t-shirts, this brand also produces leggings, baby clothes and dresses.
Example intern tasks
Fashion is fast paced and this business is no different. You will be working closely with the lead designer – providing your input and contributing to the design of the newest clothing range. Proven experience with design tools is a must to succeed in this role.
Design agency in Ho Chi Minh City
Formed and headquartered in Ho Chi Minh City, this design agency takes ownership of its customers messaging and imagery to separate them from their competitors. The agency takes control of its clients branding, website and promotional materials – providing each with a unique sense of style. Part of the fun of working for an agency is flexing your creative muscles to generate deliverables for a number of different companies, in different industries, all with different brand messages.
Example intern tasks
This internship is a great opportunity to further your creative and design skills by working alongside design professional that have quickly made a name for themselves. Day to day you'll be expected to produce visually stimulating print and digital material which provides each client with a clear identity. In addition, you'll be encouraged to be vocal and contribute ideas for promotions, web design and video content.
E-commerce fashion retailer based in Manchester
Founded in 2013, this company has set out to empower men through their range of clothing and by supporting local charities by donating the proceeds of their sales. This host company sells their entire clothing range directly through their dedicated e-commerce website.
Example intern tasks
The intern in this company will be expected to manage all social media accounts, write blog content and to take ownership of the website by ensuring the online store receives daily maintenance. Furthermore, you'll be helping on product shoots to gather the best content for online and digital use.
Magazine publisher in Shanghai
Escaping the magazines this company publishes in Shanghai is nearby impossible. The publisher has two major brands, both focused on improving the lifestyle of its readers. Regular content includes travel, shopping, home décor, family education and local events.
Example intern tasks
Working for this publisher is a great opportunity for photographers to gain experience working on professional shoots by setting up studios, directing models and adjusting lighting to get the perfect picture. You'll also be working closely with the editorial team to recommend which images to use and to advise on content.
Read up on our latest Creative, Design, & Fashion blogs
---
"In a world that is becoming increasingly inter-dependent, it would be a crime to pass up an opportunity to experience diversity at its finest. I feel that this internship abroad has given me the competitive edge to thrive in a depressing economic society. I learned how working collectively is just as fundamentally important as working individually. I developed extensive market research techniques and methods that are dynamically feasible in any industry. I strengthened my sense of leadership by crafting the initial stages for a new organization within my company. Not to mention, I've developed long lasting friendships from across the world.

Easily, the most enjoyable part of my experience was comparing life stories with colleagues while discovering many types of delicious Chinese food and exploring Beijing.

No other internship experience that I've participated has left me with a great sense of inter-cultural awareness and that has prepared me for a graduate program and career in communications. My internship experience in China proves to be invaluable since the skills that I've acquired are intangible to my competitors and exclusive to my knowledge.

The sagacious thing about CRCC internships abroad is that you're surrounded by diverse students from all over the world in a beautiful city that welcomes visitors of all kinds. After completing my internship, I feel a greater connection to the world at large and equipped to enter a world of diverse magnitude."

"Participating in the CRCC Asia China Finance Internship Abroad program was a highly fascinating, stimulating and rewarding experience! I really enjoyed every single bit of my first ever experience in Beijing! From exciting and memorable site-seeing adventures, to mouth-watering Chinese cuisines and jaw-dropping acrobatic shows. The programme was packed with lots of fun!

Above all, I learnt so much about China's financial and economic development, engaged in Chinese business skills workshop and networked with market-leading professionals from various financial sector. A particular highlight for me was going on a site visit to Taikang Life (one of China's major insurance companies) and observing the daily operations of the company's risk management team. What was truly remarkable about the China Finance Course was the fact that other participants came from diverse academic background with varying level of financial knowledge and different areas of interest within the financial sector; this created a wonderful platform for us to share valuable and interesting views about finance in general. In deed, this internship abroad has greatly strengthened my passion for international finance and corporate work!"

Read more Alumni Testimonials

"My internship abroad with CRCC Asia was not only a valuable professional experience, but also an enlightening opportunity to see life in a different corner of the world. I was fortunate enough to work for a small environmental company in Shanghai, which finally enabled me to feel like I was making a difference in a field that I cared about. I conducted research, wrote reports, assisted with translations, prepared company contracts, and collaborated on a number of other company projects, all of which undoubtedly helped me prepare for a career in the 21st century. I would highly recommend this experience!"

Read more Alumni Testimonials
---