International Engineering Internships
Number of time Vietnam won the IMO
---
IMO = International Mathematical Olympiad
of China's GDP stems from the manufacturing industry
---
China is an engineering giant, having accomplished several world-famous engineering feats over the last few decades.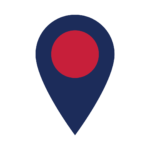 We offer Engineering Internships abroad across all of our Program Locations, including in engineering hotspots like Beijing.
Each year China spends approximately $3.8 trillion on construction, nearly 7.5% of its Gross Domestic Product (GDP).
Shanghai boasts the tallest building in the world by highest occupiable floor space in the shape of the Shanghai World Trade Center.
International Engineering Internships: Host Companies & Projects
We take time to build our host company relationships to ensure that we can connect interns with high-quality engineering placements. For this reason, we don't disclose host company names here on our website. Nevertheless, that doesn't mean we can't give you a taster of the opportunities on offer!
Manufacturers in Ho Chi Minh City
This modern manufacturing business in Ho Chi Minh City supplies retailers, businesses and brands with high-quality fibreglass products. The multi-lingual team covers the design, craft, and sales of each order, all while working towards upholding ethical standards and involving the customer at every step. The company also handles logistical support and is located alongside one of the world's busiest shipping routes.
Example intern tasks
CRCC Asia interns have the opportunity to get involved with multiple aspects of the manufacturing process. These tasks may include verifying product specification sheets and 3D design files, in addition to learning about lesser-known aspects including costing and the completion of new product procedures. This all-rounder approach should equip interns with a greater understanding of the engineering industry, with more technical aspects including working with an ERP system and rendering product images from 3D design files. Perfect for a inside look into the modern and trendy applications of engineering!
Hardware accelerator in Shenzhen
Situated in the heart of Huaqiangbei, Shenzhen's thriving tech district, this host company assists new ventures with prototyping, marketing and launch. The company also has a US office. Their previous projects have covered technologies related to industry, health and commerce. If you're looking to find up and coming trends in the engineering industry, this placement offers a unique insight in one of the world's top engineering locations.
Example intern tasks
This placement is looking for interns who can throw themselves into the deep end of day-to-day business at an accelerator. You'll be developing excellent transferable skills in supporting startups, consulting with clients, as well as planning and estimating your required tasks. Responsibility is key, for those looking to demonstrate their workplace adeptness on a resume.
---
"I would certainly never have had the amazing experience I did without the CRCC Asia team and the experience is one I would recommend to anyone without a shadow of doubt."

"I found this internship and trip to China very beneficial, both personally and also for experiencing working in an international company. I was able to make some great worldwide contacts while over there. Honestly, life took a bit of getting used to when I got home because it is a stark contrast to how life was in China, but that's what made China so great. For me the internship I had in China was definitely worth it!"
---