yearly economic growth rate maintained by China each year
---
China is forcasted to have created a 'new' India by 2020.
of foreign investment in Shanghai has resulted in its well-developed finance center
---
Finance is the most competitive career field on the CRCC Asia program.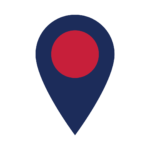 Vietnamese banks have managed to maintain a strong profit growth after the 2008 financial crises.
Finance Internships: Host Companies & Example Projects
It takes time for our team to develop our host company relationships to ensure that we can connect interns with high-quality engineering placements. For this reason, we don't disclose host company names here on our website. Nevertheless, that doesn't mean we can't provide you with an insight into the placements on offer!
Investment group in Beijing
This investment company serves customers worldwide while retaining a strong focus on the China market. It assists private enterprises with asset and financial management, domestic trade, and also leads the enterprises into the domestic and international markets. This host company has the potential to stand out on a CV/resume as an insightful internship experience in the world of Chinese and global investment.
Example intern tasks
Interns at this investment group are exposed to a wide range of tasks including collecting and reporting investment project information to the executive, in addition to analyzing data. Those looking for a finance internship here must be ready to learn the market process quickly and expand their financial knowledge.
Financial consultancy in Shenzhen
Established in the early 2000's, this company offers financial planning and advisory services in cooperation with some of the largest banks in the world. For a finance intern, this is a unique opportunity to work in a niche financial area with expatriate clients, within a company covering everything from asset and wealth management to life insurance.
Example intern tasks
During this finance internship, interns would be expected to expand their portfolio of skills including presentation, business development and networking, as well as implementing weekly targets. This will be a challenging work placement that will help to prepare any intern for a career in a fast-paced financial environment.
---
"The ability to provide first-hand insights to the world's fastest-growing market has made me more confident moving forward in my career. I recommend CRCC Asia to all of my peers."

The programme has given me lifelong experience, new friends and quality work experience to add to my CV - this will set me apart from my university cohort...
---