is the expected valuation for the Vietnamese financial market by 2025.
---
Vietnam is also becoming a popular destination for foreign investment, which is creating demand for financial services to support these investments.
is the market capitalization of the Korean financial market, which stands as the 12th largest in the world.
---
Korea is also a major exporter of financial services, and is home to a number of global financial institutions.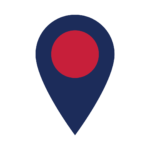 Vietnamese banks have managed to maintain a strong profit growth after the 2008 financial crisis. In 2022, the total profit of Vietnamese banks is expected to reach VND 1.1 trillion (US$48.6 billion), up 20% from 2021.
Japan is currently the third largest economy in the world.
The Japanese financial industry is well-connected to the global economy. Japan has a number of free trade agreements in place with other countries, which makes it easy for Japanese financial institutions to do business with companies around the world
Finance Internships: Host Companies & Example Projects
It takes time for our team to develop our host company relationships to ensure that we can connect interns with high-quality engineering placements. For this reason, we don't disclose host company names here on our website. Nevertheless, that doesn't mean we can't provide you with an insight into the placements on offer!
---
"The ability to provide first-hand insights to the world's fastest-growing market has made me more confident moving forward in my career. I recommend CRCC Asia to all of my peers."

The programme has given me lifelong experience, new friends and quality work experience to add to my CV - this will set me apart from my university cohort...
---