Green Technology, Sustainability, & Environmental Internships
trillion expected to be invested into alternative energy in Japan by 2050
---
This is a sign of the strong potential of this market and the growing commitment of governments and investors to addressing environmental challenges
expected increase in Vietnam's energy demand over the next 20 years
---
Vietnam has already increased its energy demand by 10% over the past 10 years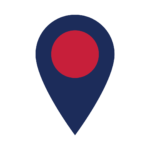 Green Technology, Sustainability, & Environmental is a thriving sector across our Program locations – with popular destinations including Ho Chi Minh City and, Tokyo.
The Vietnamese government has set a target of reducing greenhouse gas emissions by 20% by 2030 and 45% by 2050. This has created a number of opportunities for green technology startups in Vietnam, such as renewable energy, energy efficiency, and waste management.
Green Technologies are slowly but surely emerging throughout Vietnam. With influences from Europe, different countries are coming together to help the Vietnam Green Technology Trade
Japan's green technology growth strategy is estimated to create five million jobs in the country. Tokyo is also planning on becoming the most eco-friendly mega city
The Japanese government is also committed to reducing greenhouse gas emissions, and has set a target of achieving net zero emissions by 2050. This has created a number of opportunities for green technology startups in Japan, such as carbon capture and storage, hydrogen fuel cells, and sustainable agriculture.
Green Technology, Sustainability, & Environmental Internships: Host Companies & Example Projects
Our Business Development teams have established long-standing partnerships with our Green Technology host companies. For this reason, we don't disclose host company names here on our website. However, feel free to browse our example placements to learn about the internships we offer.
Smart cities in Osaka
Making our cities greener is now a key consideration across the world. This startup is working with cities in the Kansai region including Osaka to provide greener city planning solutions. This placement will offer experience in  large-scale projects and with a variety of clients, providing any green technology intern with an insight into Japan's newest sustainability innovations.
Example intern tasks
Green Technology interns will need key transferable skills as well as an interest in all things sustainable. For technically-minded interns, there's the opportunity to be involved in machine-learning, utilizing Python, and developing the e-commerce platform. For the business side, interns will help to build the company's marketing business model and conduct case studies from the US and Europe. This is a great opportunity for an international intern to really make a difference for a green tech startup.
The Cycle of Food Waste In Ho Chi Minh City
ECO Vietnam and Tự Đức Kindergarten are collaborating on a project to educate young children about food waste and recycling. With the help of a New Zealand intern, the project aims to teach kids about identifying food waste, the importance of recycling, and the cycle from waste to planting. Hands-on activities using the SmartCara device will provide practical experience in recycling. The project aims to raise awareness and encourage sustainable practices among the younger generation.
Example intern tasks
The tasks of the intern include conducting research and preparation, collaborating with teachers to develop engaging lesson plans, leading presentations and interactive sessions on food waste and recycling, organizing hands-on activities with the SmartCara device, evaluating the progress and understanding of the children, and documenting the project's impact, thereby actively contributing to educating young children and gaining valuable experience in project management, teaching, and environmental awareness.
Keep up to date with our latest Green Technology, Sustainability, & Environmental blogs
---
For anyone considering international internships with CRCC Asia, I cannot recommend the service enough. You will enhance your CV in ways unimaginable, whilst simultaneously embarking on one of the best experiences of your life...

I was left inspired by culture, motivated by work and addicted to travelling. The CRCC Asia China Program has given me a positive impact on my professional and personal development...
---