International Development, NGO, & Charity Internships
NGOs currently active in Japan
---
NGOs cover various fields including education development and poverty alleviation
registered charities in Vietnam
---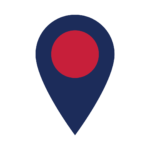 You can find International Development, NGO, & Charity internships across our Program Locations, with the largest numbers in Ho Chi Minh City and Tokyo.
The Vietnamese government has set a target of reducing greenhouse gas emissions by 20% by 2030, and it is working to improve labor laws and promote gender equality.
NGOs in Japan act as businesses rather than community volunteer organizations. This is because the majority are government contractors, providing social services at the behest of government agencies.
The main NGO's in Japan collaborate with several different companies to spread awareness of struggling communities and people. These NPO's are similar to the ones that collaborate with different organizations.

Vietnam has several successful charities centered around saving the children who are victims to hunger.
International Development, NGO, & Charity Internships: Host Companies & Example Projects
Our Business Development teams have been working hard to establish meaningful internship placements with NGO's, charities, and causes across our Program Locations. For this reason, we don't disclose host company names here on our website. However, we welcome you to get inspired by our example placements below!
Check in on our latest blogs from the International Development, NGO, & Charity sector
---
"My internship in Shanghai, China has been enlightening. I was in the HR department, which gave me a chance to practice my language and interpersonal skills. I really liked the fact that I could communicate with people in Chinese and interact with professionals from various cities. If I can go back to this internship or work there for long-term, I would in a heartbeat. I wish I had more time with the organization to fully understand and immerse myself in my second home."
---