International Development, NGO, & Charity Internships
NGOs currently active in China
---
NGOs cover various fields including education development and poverty alleviation
registered charities in the UK
---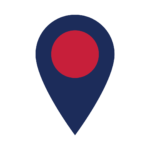 Environmental protection, labor rights, and women's rights are major issues currently facing NGOs in China.
NGOs in Japan act as businesses rather than community volunteer organizations. This is because the majority are government contractors, providing social services at the behest of government agencies.
The main NGO's in Japan collaborate with several different companies to spread awareness of struggling communities and people. These NPO's are similar to the ones that collaborate with different organizations.

Vietnam has several successful charities centered around saving the children who are victims to hunger.
International Development, NGO, & Charity Internships: Host Companies & Example Projects
Our Business Development teams have been working hard to establish meaningful internship placements with NGO's, charities, and causes across our Program Locations. For this reason, we don't disclose host company names here on our website. However, we welcome you to get inspired by our example placements below!
Women's rights social enterprise in Shanghai
This organization offers events and support for women in leadership. Events and projects cover a broad range of issues including gender equality, environment, local communities and more. This host company, situated in the heart of Shanghai, is looking for a motivated and passionate intern who is ready to help their mission and make an impact in society.
Example intern tasks
Interns will work closely alongside the supervisor to produce and design marketing and promotion for the events in the city. The intern will also be able to contribute and implement their ideas to the programs provided for local women in leadership. These duties will require the intern to be focused on the mission of the organization and keen to learn more about social change in China and further afield.
Mental health support in Manchester
This organization offers a range of social activities and facilities for adults in the local area who experience mental health problems. With a focus on those who are feeling lonely or isolated, this organization also works to provide counselling services, one-to-one support, and help for local people to achieve a better quality of life. The host organization is looking for a dedicated individual with digital skills to promote the services offered in and around the Manchester area.
Example intern tasks
This organization is looking to widen their outreach within the local community and needs the help of a passionate intern to develop their social media presence. The intern will be working to promote the organization's support services and increase awareness of not only mental health but what those in the community can do to help provide support. This would be an excellent project for an aspiring digital marketer who wants to make a meaningful impact during their internship placement.
Check in on our latest blogs from the International Development, NGO, & Charity sector
---
"My internship in Shanghai, China has been enlightening. I was in the HR department, which gave me a chance to practice my language and interpersonal skills. I really liked the fact that I could communicate with people in Chinese and interact with professionals from various cities. If I can go back to this internship or work there for long-term, I would in a heartbeat. I wish I had more time with the organization to fully understand and immerse myself in my second home."
---