International Legal Internships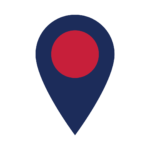 With an increase in Foreign Direct Investment into China, there is a big business in helping foreign companies overcome legal difficulties when entering China, making it the perfect city to undertake an International Legal Internship. 
Vietnam has a legal system based on the Civil Law System which reflects a European-Style civil law code. This is an example of the European influence that is incorporated in Vietnam law.
Intellectual property fraud is rife. With thousands of Western brands looking toward China, this is a major barrier they face.
Compared to the US, Japan has fewer lawyers per person, but this is because they are joined by a large number of administrators that help them. These administrators range from judicial scriveners to civil law notaries.
Vietnam's legal progress can be seen today in its renovated governmental institutions and many new reformed laws that continue to develop, responding to the needs of a modern Vietnam and their relationship with enthusiastic foreign investors.
---
Interning through CRCC was one of the best decisions for me - I was able to improve my Chinese language skills, I made great friends and I have since leveraged this international experience to secure a role in my area of interest...

I would strongly advise anyone considering a CRCC Asia programme to just apply because that is what I did and it was one of the best decisions I made. In Irish we say, "De réir a chéile a thógtar na caisleáin" which loosely translates to "As time passes, castles are built". Time in China flew in and it changed me for the better...
---