Communications, Media, & Publishing
 

Internships
Facebook users in Vietnam
---
In Vietnam, Facebook is being used to "connect communities that would otherwise not be connected."
mobile users in China in 2021
---
An important increase compared with the same period a year earlier.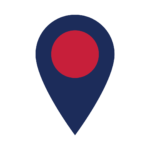 We offer Media, Communications, & Publishing internships across each of our Program Locations, with many companies located in Shanghai, Tokyo and Ho Chi Minh City.
According to a report by the National Bureau of Statistics of China, the cultural and related industries accounted for 5.9% of China's GDP in 2020, with a total output value of over 10 trillion yuan.

Japan currently leads the world in television technologies, including 3D television technologies and organic EL displays. This field continues to grow with new technologies coming through Japanese media.
Some of Vietnam's major media companies are based out of Ho Chi Minh City. Companies like Get Job Done, Dentsu Vietnam, and Ban Tay So Solutions Co. Ltd to name a few.
Media, Communications, & Publishing Internships: Host Companies & Example Projects
It's taken time for us to build our fantastic network of media and creative industry contacts. For this reason, we don't disclose host company names here on our website. Nevertheless, we've included an example of our media internships below.
Music festival production in Manchester
Are you a music festival enthusiast? For anyone looking for work experience in music, event production, and outdoor festivals, this internship placement would be the perfect fit. This award winning host company is looking for enthusiastic young professionals to work in-office and on-site at multiple British music festivals over the summer. You'll be getting to grips with event logistics, set design, and stage management, all the while experiencing the buzz of the UK's festival atmospheres!
Example intern tasks
This placement is great for gaining work experience in the music, media and events industries, and interns will be put through their paces to ensure the festivals are running smoothly. During this media placement, interns will be attending meetings, coordinating equipment deliveries, and also shadowing managers and the Disabled Access team. Interns will need to be comfortable working in a fast-paced environment before, during, and after each music festival.
Entertainment group in Ho Chi Minh City
Ho Chi Minh City is a great destination for any media internship. Entertainment is thriving in the city, and our host company is no exception, covering media events, online entertainment, and television. With a focus on the city's young population, this media group is a key player with a leading television channel. Previous interns have been lucky enough to attend red-carpet shows and mingle with some of Vietnam's entertainment stars.
Example intern tasks
Media interns in this host company certainly won't be short of tasks. The successful candidate will gain experience in strategy planning, covering everything from events to music libraries. In the past, interns have also helped out both behind and in front of the camera to produce quality content for young people in Vietnam. An internship in Ho Chi Minh City will place you at one of the forefronts of entertainment innovation in Asia.
Read all about our Media, Communications, & Publishing internships via our blogs
---
"If I could tell anyone one thing it would be: study abroad. I decided to travel and intern in Beijing, China because I wanted to go somewhere unique and put myself in an environment I was unfamiliar with. I got all of that and more. After spending my entire summer in China I am leaving with networking skills, new knowledge of the foreign sector of marketing, having attended embassy events, and with an overall appreciation and infatuation with China."
---