Recruitment & HR Internships
of the Korean labor market changed jobs in 2022
---
The high turnover rate in South Korea's labor market is a challenge for businesses. Businesses need to find ways to attract and retain talented employees in order to succeed.
is the anticipated Compound Annual Growth Rate (CAGR) that the Vietnamese recruitment and HR market is expected to achieve from 2022 to 2027.
---
The Vietnamese government is very supportive of the recruitment and HR sector, and has implemented a number of policies to promote its growth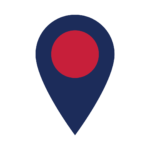 In Korea, it is important to be punctual for meetings and appointments. It is also considered polite to bow when greeting someone for the first time and when exchanging business cards, it is important to use both hands and to receive the card with both hands.
In Vietnam, it is important to build relationships before getting down to business. It is also considered polite to wait for your host to sit down before you and when exchanging business cards, it is important to use both hands and to present the card with the Vietnamese side facing up.
Vietnam has the 11th lowest global unemployment rate, currently sitting at 2.3%.

It is not uncommon for Japanese companies to higher recent graduates who then usually go on to work at the same company until retirement.
Recruitment & HR Internships: Host Companies & Example Projects
We take time to build our host company networks to ensure that we can connect interns with high-quality placements in the global marketing industry. For this reason, we don't disclose host company names here on our website. Nevertheless, why not check out some of our example placements below?
Award-winning Tokyo based healthcare recruitment company
This company has set the standard for recruitment across Japan and the APAC region – winning multiple awards in the process. Accumulatively, this firm founded by seasoned recruiters, has over 90 years of experience in their field.  They've managed to find their niche in a saturated market by specializing in placing executive-level candidates into senior positions across the healthcare industry.
Example intern tasks
Recruiters act as the mediator between employer and candidate. It is their role to understand the employer's needs and then find a suitable candidate who fulfills those needs. As a result, strong account management and organisation is essential. You will be assigned a number of key accounts and will be expected to provide a high-level of customer service to each of those accounts, ensuring all that they hire the right candidate.
Read up on our latest Fashion blogs
---
"In a world that is becoming increasingly inter-dependent, it would be a crime to pass up an opportunity to experience diversity at its finest. I feel that this internship abroad has given me the competitive edge to thrive in a depressing economic society. I learned how working collectively is just as fundamentally important as working individually. I developed extensive market research techniques and methods that are dynamically feasible in any industry. I strengthened my sense of leadership by crafting the initial stages for a new organization within my company. Not to mention, I've developed long lasting friendships from across the world.

Easily, the most enjoyable part of my experience was comparing life stories with colleagues while discovering many types of delicious Chinese food and exploring Beijing.

No other internship experience that I've participated has left me with a great sense of inter-cultural awareness and that has prepared me for a graduate program and career in communications. My internship experience in China proves to be invaluable since the skills that I've acquired are intangible to my competitors and exclusive to my knowledge.

The sagacious thing about CRCC internships abroad is that you're surrounded by diverse students from all over the world in a beautiful city that welcomes visitors of all kinds. After completing my internship, I feel a greater connection to the world at large and equipped to enter a world of diverse magnitude."

"Participating in the CRCC Asia China Finance Internship Abroad program was a highly fascinating, stimulating and rewarding experience! I really enjoyed every single bit of my first ever experience in Beijing! From exciting and memorable site-seeing adventures, to mouth-watering Chinese cuisines and jaw-dropping acrobatic shows. The programme was packed with lots of fun!

Above all, I learnt so much about China's financial and economic development, engaged in Chinese business skills workshop and networked with market-leading professionals from various financial sector. A particular highlight for me was going on a site visit to Taikang Life (one of China's major insurance companies) and observing the daily operations of the company's risk management team. What was truly remarkable about the China Finance Course was the fact that other participants came from diverse academic background with varying level of financial knowledge and different areas of interest within the financial sector; this created a wonderful platform for us to share valuable and interesting views about finance in general. In deed, this internship abroad has greatly strengthened my passion for international finance and corporate work!"

Read more Alumni Testimonials

"My internship abroad with CRCC Asia was not only a valuable professional experience, but also an enlightening opportunity to see life in a different corner of the world. I was fortunate enough to work for a small environmental company in Shanghai, which finally enabled me to feel like I was making a difference in a field that I cared about. I conducted research, wrote reports, assisted with translations, prepared company contracts, and collaborated on a number of other company projects, all of which undoubtedly helped me prepare for a career in the 21st century. I would highly recommend this experience!"

Read more Alumni Testimonials
---