Urban Planning & Architecture Internships
of the Vietnam's population will reside in urban areas by 2030
---
Which will drive the demand for urban planning and architectural services.
of homes in Japan are built from wood
---
This is due to the fact that the Japanese have a passion for natural shaped material in architecture.
Recently, CRCC Asia interns have been involved in the following projects:
Real Estate Research Projects
Researching specific aspects of the real estate industry, compiling the information and, when necessary, writing reports on their findings. Information was used on company websites and publications.
Client Expansion Projects
As company ambassadors, interns sought out new clients, maintained existing client relationships and promoted the company's real estate activities.
Architecture Projects
Interns worked with Job Architects in the creation of architectural proposals including research, PPT editing, administrative, and graphics and production support.
Site Visits
Interns visited sites to carry out dimensional survey work and photographic study work, while also shadowing Job Architects in client and site meetings.
Sample Company
Specialism: 
Real Estate Agents for Commercial & Residential Property
The company is a Real Estate Agent for Commercial & Residential Property. It holds the highest standards of quality and integrity in global property transactional, management and advisory services. It is renowned for its knowledge of Asia's dynamic property market. Its depth and breadth of expertise and high-quality research enables the company to provide reliable advice to its commercial and residential clients.
Interns will work with real estate agents and managers across several fields of real estate, (new client and partnership development, real estate market research, creation of real estate publications, company representation through PR related events).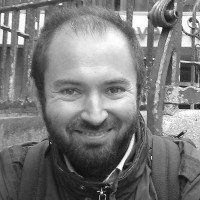 Andrea Ferrari
Architecture & Real Estate
---
Università degli studi di Bologna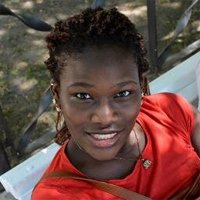 Faith Locken
Architecture & Real Estate
---
University of Nottingham

Mia Josimovic
Architecture & Real Estate
---
Richmond University
Carlos Ruiz
Architecture & Real Estate
---
School of Art, Institute of Chicago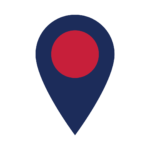 Architecture internships are among our most sought after, with popular business destinations including Ho Chi Minh City and Tokyo.
The skyline of Ho Chi Minh city is constantly changing as the city develops.
The urban planning and architecture market in Vietnam is expected to grow at a CAGR of 10% from 2022 to 2028. This growth is being driven by the country's rapid urbanization, rising disposable incomes, and growing tourism industry.
Japan has a strong architectural heritage, and its cities are known for their unique blend of traditional and modern architecture.
The urban planning and architecture market in Japan is expected to grow at a CAGR of 5% from 2022 to 2028. This growth is being driven by the country's aging population, need for infrastructure investment, and focus on disaster resilience.
---
"My Admission Advisor and some of the rest of the team, were extremely helpful when I had any queries. Even though they said slow responses on the weekends, they always got back to me quickly when I had any worries/queries. Great team"

Read more Intern Reviews

"I didn't really know what to expect from my time in Beijing. However after reflecting on my two months there, I wish it could have lasted a little longer. The internship itself was great because you are exposing yourself to a completely different business culture compared to the western world, and being able to adapt to such an environment is a unique and rewarding experience."

"CRCC Asia went above and beyond my expectations. From the initial interview stage right up to post departure, CRCC Asia has been an organization with a lot of humanity. They have been able to answer all of my questions and concerns in a timely manner with honesty and genuine interest. They work incredibly hard to help you find work in a relevant industry, get a foothold in a foreign culture and assist you in reaching your personal goals. I easily recommend them."
---