of the World's top companies are in Japan
---
only second behind the United States.
million young people in Vietnam
---
making it one of the top retail markets in the World.
China has huge export activity. Since China joined the World Trade Organization in 2001, it has consistently enjoyed double digit year-on-year export growth rates. It has now overtaken the US as the World's biggest trading nation in value of exports and imports.
Manchester was the World's first industrialised city.  It has also been globally recognised as a "beta" city, and many multinational companies deem it essential to have an office in the city.  What better city to get business experience!
With political stability and economic growth, Vietnam has received honorable titles in recent years such as Tiger State and Next Eleven.
China has 3 of the top 10 companies in the world by market capitalization: Beijing PetroChina, Industrial and Commercial Bank of China, and China Mobile. Learn from industry giants during your business internship in China.

Oral agreements in Japan have as much weight as contracts. This is because Japan has a relationship-driven society, it is the quality of relationships in business that will determine events rather than legal necessities. Our alumni tell us that this is the type of unique knowledge and experience that is the differentiator on their CVs for years to come.

China is not just a manufacturing hub. The new 5-year plan will aim to shift the economic focus from export driven to domestic demand driven.
Recently, CRCC Asia interns have been involved in the following projects:
Event Management
Organizing a promotional event for a financial magazine
Competitor Analysis Presentation
Performing a competitor analysis and presentation on companies in the confectionary market in China
Business Development Project
Maintaining a database of large international corporations, setting up meetings and preparing presentations and sales pitches.
Company Performance Report
Making a report for an accountancy firm on the company's annual overall performance compared with previous years
Sample Company
Specialism: 
International Business Networking
The firm based in Shanghai is a not-for-profit organization with 1,200 members including 400 companies. The organization is one of the largest and most active of its type in China.

Elanor Wolverson
Business
---
University of Cambridge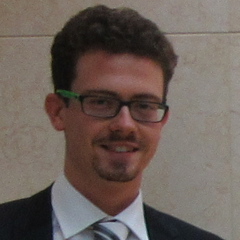 Giorgio Pedergnani
Business
---
Università degli studi di Padova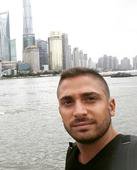 Federico Zuccaro
Business
---
Università degli Studi di Roma Tor Vergata

Gianmarco Retta
Business
---
Università degli Studi di Napoli Parthenope
---
"Studying overseas already, I market myself as international material – my goal and dream is to work internationally. Through this experience, I am learning what this international working environment looks like."

I learnt a lot of skills that I didn't have before, and also lots of opportunities for work. I am able to come back and work for my company in the future. I am definitely considering it."
---