internet users, China is by far the world's largest online market
---
Its users are readily embracing new technological developments.
buyers last year
---
Japan has the highest digital buyer percentage in Asia-Pacific
Recently, CRCC Asia interns have been involved in the following Technology internships and projects:
Managing the Company Website
Responsible for overseeing design and content changes.
Conducting SEO & SEM Campaigns
Utilizing web development programming languages to assist on projects for clients.
Creation & Launch of a new App
Research and development of a new app for iPhone.
Website Development Project
Creation of new website and the development of a database for a large marketing client.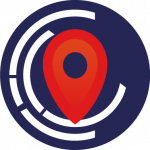 Shenzhen is China's answer to Silicon Valley, home to Huawei, Baidu and Tencent. Technology opportunities abound in mobile, computer technology, and gaming, while Beijing and Shanghai have more of an emphasis on graphic design.
With a long history of creativity and new ideas and lower living costs than London, Manchester is fast becoming the UK's startup capital and home to a vast number of exciting new tech companies as well as many well established ones, making it the ideal place for anyone looking to get into a career in tech.
Vietnam's technology is rapidly growing alongside its economy, online ordering and sales have been rising at an extremely fast rate. Technology has been helping Vietnam stay interconnected and has helped their e-commerce rise.
Baidu is King. Since Google left Mainland China, dominant market leader Baidu saw its market share surge to 75% of internet searches.
Japan currently has the third largest population of broadband internet users in the world. The number of online users is even expected to increase a large amount in the coming year due to easier availability to internet access with smartphones and tablets. Japan lives and breathes exciting tech developments and is an exciting location for any tech enthusiast to immerse themselves.
---
"I gained so much knowledge and life experience being part of the Shanghai Internship program through CRCC Asia. I always dreamed of coming to China and I started studying Chinese in high school. I was fortunate to have the opportunity to combine my travel in China with a professional internship program that gave me depth and knowledge about Chinese business. I completed an internship at a leading AI/Blockchain company in Shanghai. I developed an advanced skill set I can apply to future jobs including problem solving, business and data analysis, communication, and writing skills. In addition, I visited several highlights around Shanghai and took several weekend trips outside of the city. I took the high-speed train to Beijing, flew to Xi'an, and took the train to Suzhou, Zhouzhuang, Hangzhou, Nanjing, and Zhuji. Each trip was amazing and expanded my cultural and world knowledge. I highly recommend this type of program for anyone interested in experiencing China while gaining cultural immersion in the workplace. Of course, it was a little nerve wracking to arrive in a foreign place and experience a new living situation, new food, new people, and a foreign culture and language. My advice is to take advantage of seeing as many new things as you can and meet many new people. Just say "yes" to new experiences and don't look back! I have developed many long-lasting relationships while in China and will treasure the memories from my travel adventures in this beautiful country."
---