Internships in Ho Chi Minh City
Join us on one of our life-changing one or two-month international internships Vietnam's vibrant Ho Chi Minh City. Immerse yourself in an energetic and fast-paced economic center surrounded by beautiful natural scenery and close to the coastline.
Why intern in Ho Chi Minh City?
Ho Chi Minh City is the main economic & business hub of Vietnam , which has recently attracted significant foreign investors' attention. Vietnam is currently the

fastest growing economy

amongst ASEAN countries.

In 2019, Ho Chi Minh City was ranked as the

4th best city in Asia

for millennial employment prospects.

The cost of living is 

60% less than New York

and London, with taxis and movie tickets priced lower than the global average.

According to

CNN Business

, Ho Chi Minh City is one of the 10 best emerging cities to launch a start-up.

Vietnam is home to delicious cuisine and global favourites including pho noodle soup, banh mi (baguettes), and goi coun (summer/spring rolls).

The country has a young and vibrant population, with 70% of Vietnam aged under 30.
Ho Chi Minh City's Internship Sectors
As the economic center of Vietnam, Ho Chi Minh City is the country's hotbed of business development. The computer technology and IT industries are growing and receiving increasing local and foreign investment. Mechanics and food processing are also vital staples in Vietnam's expanding industrial market. With increasing tourism to the country the cultural and tourist industries have expanded to meet new demand. Interns in Ho Chi Minh will get to experience in every sector the thrill of a quickly developing and hands-on work environment.

What's included in Ho Chi Minh City


5 Key Learning Objectives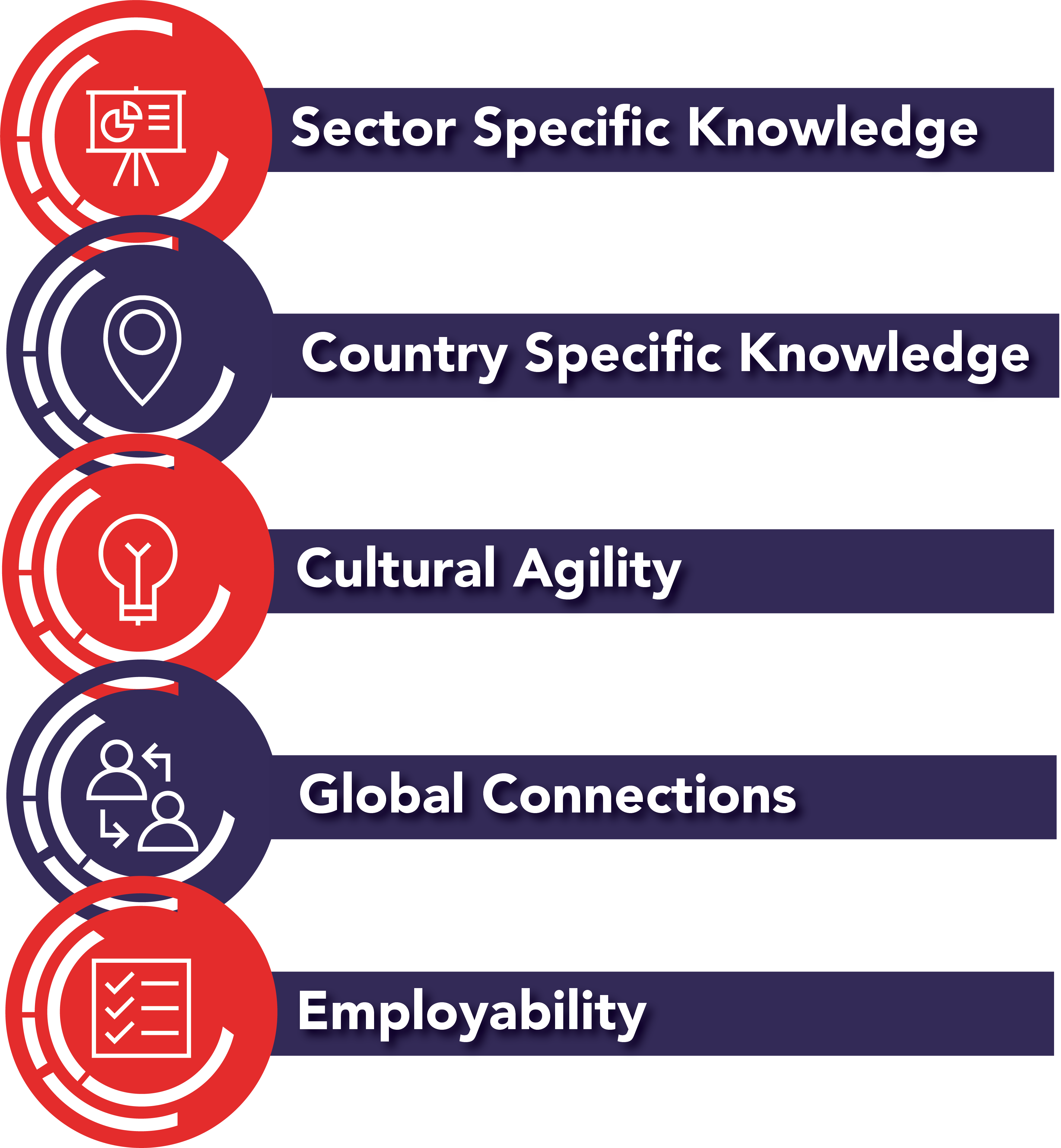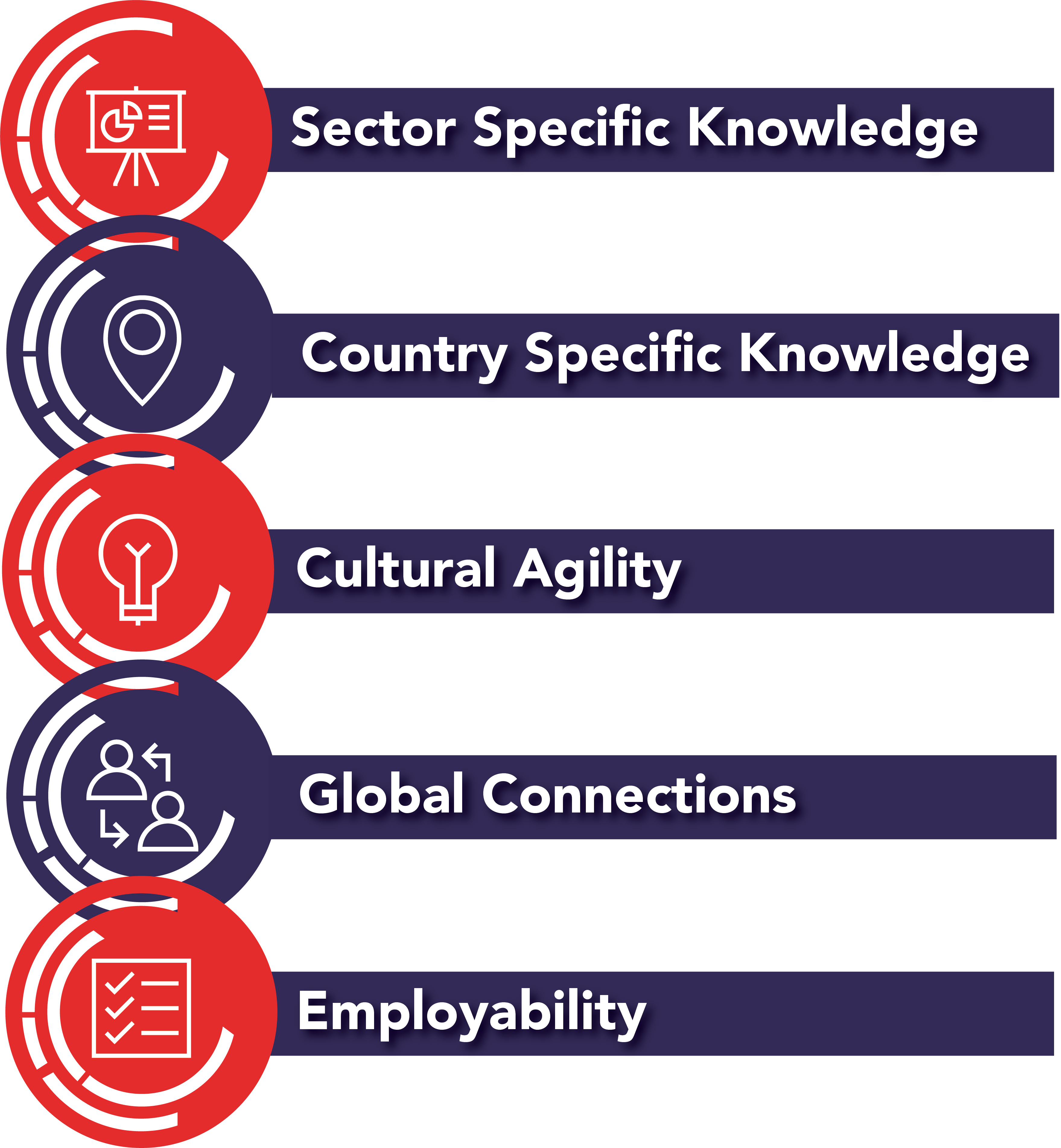 The wealth of skills and knowledge you will gain from your 5 Key Learning Objectives during your internship in Vietnam will greatly increase your future employability, enrich your resume and give you the edge you need to land your dream job.
For every Vietnam Internship Program intern
In addition to the above, your program will also include;
High-quality, centrally located accommodation
CareerBridge, our Professional Development Hub, which contains 12 professional development courses
Welcome Pack on arrival (SIM & Travel card included)
Airport Pickup and Accommodation Drop-off
Orientation Weekend including city tour
First Day Company Drop-off
Business, Cultural, and Community outreach events
24/7 support from on the ground staff
Exclusive Alumni Network and LinkedIn groups

The latest from our Ho Chi Minh City Program
See what life on the CRCC Asia Internship Program could be like with our Intern Influencers.
Find out more about what an internship in Ho Chi Minh City could offer you by reading our latest blogs.
Program dates

Places are limited and allocated on a first-come, first-served basis. Be sure to apply at least 6-10 weeks prior to your preferred start date.
| | | | | | |
| --- | --- | --- | --- | --- | --- |
| Program Start | Location | Duration | 1-Month End Date | 2-Month End Date | 3-Month End Date |
| May 30, 2019 | Ho Chi Minh | 1- 3 months | June 26, 2019 | July 24, 2019 | August 21, 2019 |
| June 27, 2019 | Ho Chi Minh | 1- 3 months | July 24, 2019 | August 21, 2019 | September 18, 2019 |
| October 17, 2019 | Ho Chi Minh | 1- 3 months | November 13, 2019 | December 11, 2019 | January 8, 2020 |
| *December 12, 2019 | Ho Chi Minh | 1-2 months | January 8, 2020 | February 5, 2020 | – |
*No 3 month program for December 2018/2019 due to Vietnamese Tet Festivals in February
Program Fees (All in USD)
Looking for pricing information? You can find all our Program Prices, including for various Program Locations, Program Lengths, and Program Options, on our dedicated Prices page by clicking
here
.
1. Apply
In order to begin your internship, you will need to submit an electronic application to our program. You can do this on our Apply page.
2. Review
Upon receiving your application, it will be reviewed by your nearest Regional Team who will assess your suitability for our programs.
Once your application is reviewed, our Admissions Advisers will reach out to you via email to schedule an Advising Session.
3. Advising Session
Those applicants who are successful at the application review stage will be invited for an Advising Session with one of our Admissions Advisers. The Advising Session will be 20-30 minutes long where we will ask:
Your interest in our programs
Your relevant past working and voluntary experience
Your sector choices and preferred type of host company
Your personal and professional goals
4. Program Confirmation
A few days after your Advising Session, you'll be informed of the outcome of your application to join our internship program by email. If you are successful, you'll receive an offer which will formally invite you to join the program and details on how to confirm your place with a Program Acceptance Fee.
5. Placement Confirmation
Once you have submitted your Acceptance Fee and First Installment, our Placement teams will officially start reaching out to our Host Company partners to confirm your company and job description with our Placement Supervisors. The sooner you confirm your placement on our programs, the sooner we can get you more information on your placement! Please note that early applicants get priority for most competitive host company opportunities.
With CRCC Asia's Placement First Guarantee, you will only be required to pay the final installment when you have received a confirmed placement from your Adviser.
If you have any questions about this procedure please feel free to contact us for more information.
6. Safe Travels!
Your Adviser will work with you to ensure we have all of your relevant travel details (flights, insurance, special requests, etc) and prepare you for your arrival in your program destination.
A week before your Program Start Date, our on-the-ground Program Management staff will introduce themselves and provide you with all the necessary information for your arrival. We look forward to welcoming you to our Programs!
Visa Requirements
Obtaining the appropriate visa can be challenging for those unfamiliar with the process, therefore we will handle the entire process and your visa & processing costs are included in your Program Fee.
You will be required to complete an online visa form with our partner agency, upon which you will receive an e-visa within 5 working days.
---
"My internship 100% affected everything – I am doing my dissertation on the luxury market in China. I gained a huge insight working at Christie's with my primary research being aided by my colleagues from there. If I hadn't done this internship, I would know which direction to be heading in. I worked at Christie's Auction House and was directly involved in all aspects of the one of their biannual auctions. Work tasks included implementation of the auction, PR, advertising and being knowledgeable about the works of art, their expected value and the price they actually sold for."